Please feel free to contact us with any questions. There is no charge for initial consultations with potential new clients. You can use the email addresses listed below, or telephone us at (541) 636-0525.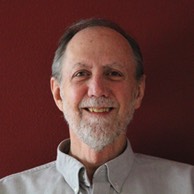 Hugh Schmittle, President, hugh@exportsinternational.net
The firm's
founder
, in addition to extensive export licensing and compliance experience (including as an investigator on a federal strike force), is an award-winning aircraft designer holding a dozen utility patents in the field, an entrepreneur who ran an aerospace design and manufacturing company for more than a decade, and served in a U.S. Navy international policy position for 5 years. His USN responsibilities included export licensing issues and a review/update of the ITAR, providing the input for the Office of the Chief of Naval Operations.
Lisa Howard, Senior Consultant, lhoward@exportsinternational.net

Lisa joined Exports International in 2007. She works directly with clients on a wide variety of transactional issues including export license applications - both State and Commerce, technical assistance agreements, DDTC registration issues, license exception/exemption use, shipping implementation and digital certificate/D-Trade technical problem resolutions. Additionally, she works closely with clients in implementing export compliance programs, conducts training and works with clients and attorneys on voluntary disclosure matters. She enjoys learning about clients' businesses and helping to integrate export compliance into various business models. Prior to joining EIL, she was administrative head of a law firm in the Washington, D.C. area. She holds a Bachelor of Business Administration from Texas A&M University.